Our Doctor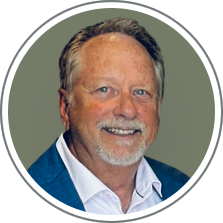 Gary L. Cesar, DPM
Gary L. Cesar, DPM
Dr. Cesar received his undergraduate education at Central Michigan University in Mt. Pleasant, MI and attended medical school at Kent State University College of Podiatric Medicine in Independence, OH. After graduating in 1985, he completed one year as a podiatric resident at Detroit Medical Center, Hutzel Hospital in Detroit, MI.
In 1993, Dr. Cesar became board certified by the American Board of Podiatric Orthopedics and Primary Podiatric Medicine and has upheld his certification since then. That same year, he won the Inventor of the Year Award for a diabetic healing brace in Atlanta, Georgia. Dr. Cesar taught a PhD program in geriatric foot care at the outpatient clinics located in the Michigan State University College of Nursing. He has had numerous speaking engagements for MSU College of Nursing, Sparrow Hospital grand rounds, pharmaceutical companies, and private organizations.
Dr. Cesar has hospital affiliations with Edward W. Sparrow Hospital, McLaren Greater Lansing Hospital, and Sparrow Clinton Hospital. He specializes in general podiatric care, foot surgery and MLS laser therapy. Dr. Cesar has been in practice since 1986.